Optometrist in Raleigh, NC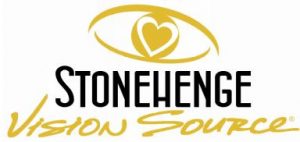 Are you looking for a Raleigh, NC, optometrist who will treat you as an individual and give you service that's personalized and customized to your specific needs? At Stonehenge Vision Source, our high level of experience and impeccable attention to detail give us the ability to offer this comprehensive care.
Whether you need just a standard checkup or a more extensive procedure, we can offer a variety of service options that can correct certain vision problems. You can schedule with us to receive:
Precision Diagnostic Eye Health Exam with State of the Art Technology
Eyeglass Lenses, Frames and Contact Lenses
Management of Certain Eye Diseases and Conditions
Consultation and evaluation for LASIK or cataract surgery
Give yourself the gift of clear vision — schedule your appointment with Stonehenge Vision Source today.